The Code of Conduct defines principles and rules of conduct that the employees and collaborators must follow as they work. It comprises a set of general principles and specific rules that can be considered as reference points for staff in carrying out their daily activities.
This is of fundamental importance within the purpose of giving practical realisation to the system of values that defines the Company.
Compliance with the general principles and rules contained in the Code of Conduct must be considered an integral part of the contractual obligations, not just for employees, but also for all collaborators (suppliers of goods or services, contractors, consultants).
---
Browse the Code of Conduct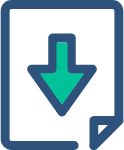 Code of conduct.pdf
Corruption-Related Risks
Relative to the potential risks of corruption, the principal risk factors have been identified in the assessment activities pursuant to Italian Legislative Decree 231/2001. The analysis allowed identifying suitable control and prevention mechanisms, as defined by the Organisational Model.
In order to strengthen anti-corruption controls, the crossfunctional site for the definition and drafting of a Anti-Corruption Policy started in November 2020, the implementation of which is expected within 2021.