The Code of Conduct binds all the Companies of the Group and defines principles and rules of conduct that the employees and collaborators must follow as they work. It comprises a set of general principles and specific rules that can be considered as reference points for staff in carrying out their daily activities.
This is of fundamental importance within the purpose of giving practical realisation to the system of values that defines the Cattolica Group.
Compliance with the general principles and rules contained in the Code of Conduct must be considered an integral part of the contractual obligations, not just for employees, but also for all collaborators (suppliers of goods or services, contractors, consultants).
---
Browse the Code of Conduct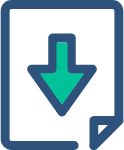 Code of conduct.pdf